Congratulations to @leo_baloo_the_frenchie for being FrenchieWiki's first Frenchie of the Month! I had been searching for the perfect Frenchie to be featured and knew Leo was the perfect fit when I saw his cute ears! They're so unique! What other Frenchie do you know who has ears like that?!
You can follow Leo on Instagram @leo_baloo_the_frenchie!
This is our interview with Leo's hooman, Jen.
Let's start with you… what's your name and where are you from?
I am Jen Slemp, I live on the Westside of Santa Barbara but I am from Boring, Oregon. Yes, that's the actual name of my hometown.
(laughing) Is there anything else we should know about you?
I'm a high school teacher of 10th graders. I've been to 63 countries and 45 states. I'm 40.
Wow that's pretty impressive…. I've been to maybe 5 states lol.
So how did you decide on Leo's name?
Leo is my astrological sign and Baloo is the best from the jungle book. He preys on dogs like a lion at the dog park so it's very fitting!

I believe you already know that Leo is my first dog on my own even though I grew up on a ranch. I do not have any children…besides him

Leo has been on at least 25 flights, once he gave a disgusting fart and that was embarrassing
Hahaha Frenchie farts are the worst 🤢
How old is Leo?
He rarely farts anymore but YES

He turned 3 last month, on the 2nd
Well that's a relief 😂😂
Happy belated birthday to Leo! 🎁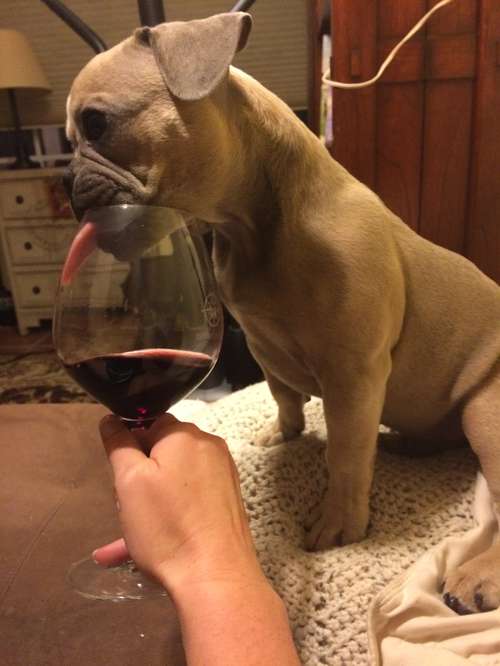 Do you have any pictures of him as a puppy?
Tons actually. What's your phone # or email?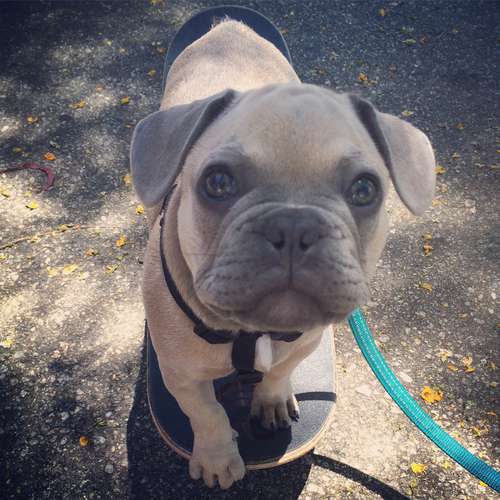 *removed for privacy*
Were you considering any other breeds? What made you decide on a Frenchie?
I was already obsessed with frenchies and was searching all of the west coast for frenchies. My sister is a vet in Washington state, my family is in Oregon & I was searching California. I did not entertain the idea of having a frenchie shipped to me though and wouldn't do that
So where did you end up getting Leo from?
From ca_bulldogs on instagram. That's where I found him. His mom JLo's owner Kimberly was there so I drove to LA to see him & put $ down on him. She brought him to me at about 9 weeks old in Santa Barbara. His dad, Teddy, is here in SB so they've met.
Aww that's great that he's got to be with some of his family! My Frenchie loves playing with her brother who lives across the street!
What's your favorite thing about Leo?
His expressiveness, his big personality
Do you have a favorite or funniest memory with Leo?
I bet… Leo's definitely got a busy life from the looks of your Instagram! He's traveled more than me! 😂😂
He's traveled more than many people
He's spoiled 😂
Thank you so much for your time! Is there anything else everyone should know about Leo?
He can carry a stick like no other lol. I'm sorry, I just walked him but I'll send you a video of him skateboarding & in the snow & as a new baby.
---
Posted in Frenchie of the Month